Hello everyone! I am co-hosting a Blog "Chain Linky Climb" with God's Growing Garden and a few other lovely bloggers. Feel free to link up and remember to follow The Rococo Roamer on GFC and any other way you'd like as well as follow the co-hosts of the "Chain Linky Climb". Show us your stuff!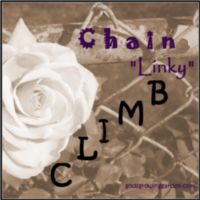 Last month's CLIMB was so much fun & I'd like to thank everyone who participated! -
You are all so talented & amazing!!
_________________
Follow the Host & ALL of the co-hosts below
_______________
I (Angie from godsgrowinggarden.com) will be giving a FREE
"Weekly Ad" space
to anyone who co-hosts this Blog Climb !